Mold Remidiation Chatham New Jersey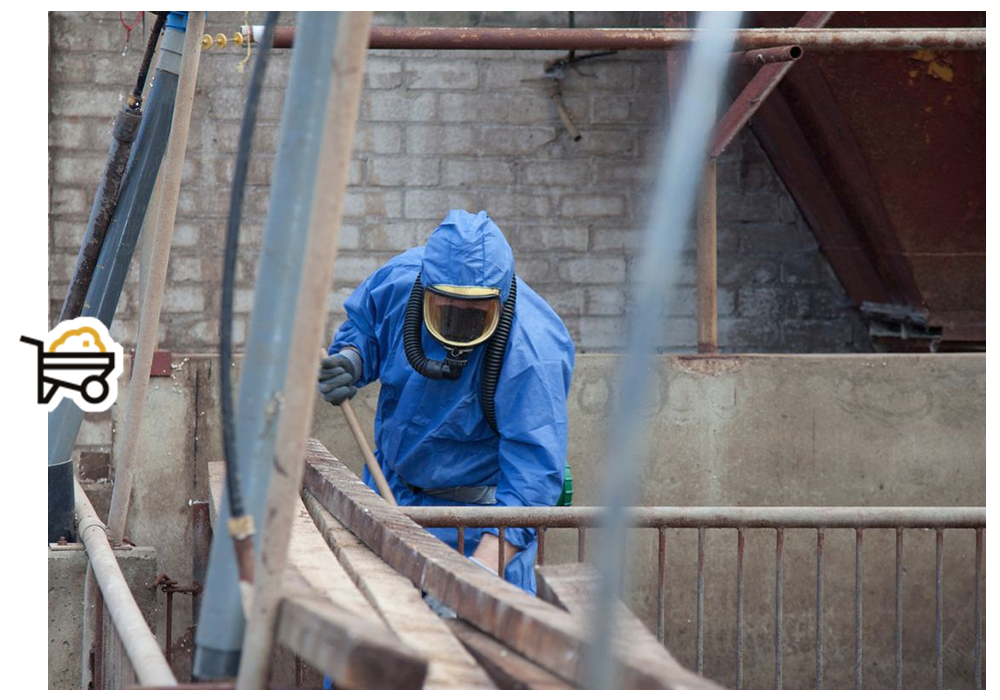 MKD Property Maintenance offers top-of-the-line mold remediation services, specifically designed to cater to the needs and requirements of the residents and businesses of Chatham, New Jersey. Mold is a widespread problem that poses serious health risks to humans, damaging their respiratory system and causing severe allergic reactions. It also affects the structural integrity of your building, posing a threat to the value of your property. That's why our services aim to offer timely and effective solutions to remove mold infestations from your premises.
What is Mold Remediation?
Mold remediation is the process of removing mold from various surfaces, the air, or any building materials to minimize the threat of spreading and prevent it from returning. At MKD Property Maintenance, we have trained professionals who are equipped with the latest tools and techniques to tackle any mold infestation, no matter how severe it is. Our remediation process involves identifying the type and extent of the mold problem, containing the affected area, cleaning, and ensuring that the air quality is entirely safe before restoring your property to its original state.
Why is Mold Remediation important?
One of the main reasons to prioritize mold remediation services is due to the harmful effects it has on human health. Prolonged exposure to mold particles in the air can trigger various respiratory problems, allergies, and even respiratory distress. In addition, mold affects the structural integrity of your building, depreciating the value of your property. If left untreated, it can lead to disastrous consequences such as the foundation weakening, structural damage, and even the eventual collapse of your property. That's why it's crucial to address the issue promptly to avoid costly repairs and safeguard the habitability of your premises.
The Benefits of using MKD Property Maintenance Mold Remediation Services
Our mold remediation services are specially designed to cater to the needs and requirements of the residents and businesses of Chatham, New Jersey, and its surrounding areas. Here are some of the benefits of choosing us:
1. Expertise and Experience: Our technicians have vast knowledge and experience in mold remediation. They are fully licensed, insured and trained to handle any mold issue professionally.
2. High-tech Equipment: We use the latest tools, equipment, and techniques to detect and remove mold infestations. Our equipment includes air filtration devices, moisture detection devices, and the latest cleaning equipment to ensure effective remediation and restoration of your premises.
3. Immediate Response: Time is of the essence when it comes to mold infestations. We understand that and provide prompt and effective solutions to tackle mold-related problems.
4. Cost-effective: We understand how tough it can be to manage mold-related issues. That's why we strive to provide budget-friendly services, allowing you to benefit from our services without breaking the bank.
5. Customer Satisfaction: Our primary focus is on providing customer satisfaction. To that end, we provide customized solutions tailored to the needs and requirements of our clients.
Our Mold Remediation Process
1. Mold Inspection and Testing: Our technicians will conduct a thorough assessment of your premises to identify the extent and nature of the mold infestation. Our technicians will take air and surface samples to determine the type of mold present on your property.
2. Containment: Our experts will set up physical barriers and contain the affected area to prevent the mold from spreading to other parts of the building.
3. Mold Removal: We will use specialized equipment, including air filtration devices and antimicrobial solutions, to remove the mold infestation.
4. Air Quality Control: Our professionals will ensure that the air quality of the premises is safe for habitation by using HEPA air filtration devices.
5. Repair and Restoration: We will repair any damage done to your property and restore it to its original state. We will also recommend ways to minimize moisture in your building to prevent future mold growth.
Contact Us Today!
MKD Property Maintenance is committed to providing Chatham, New Jersey, and its surrounding area residents and businesses with prompt, efficient, and cost-effective mold remediation services. We provide tailored solutions that cater to your needs and offer a 100% satisfaction guarantee. So, don't let mold take over your property. Contact us today and experience the exceptional quality of our services!